Sweet Potato Toast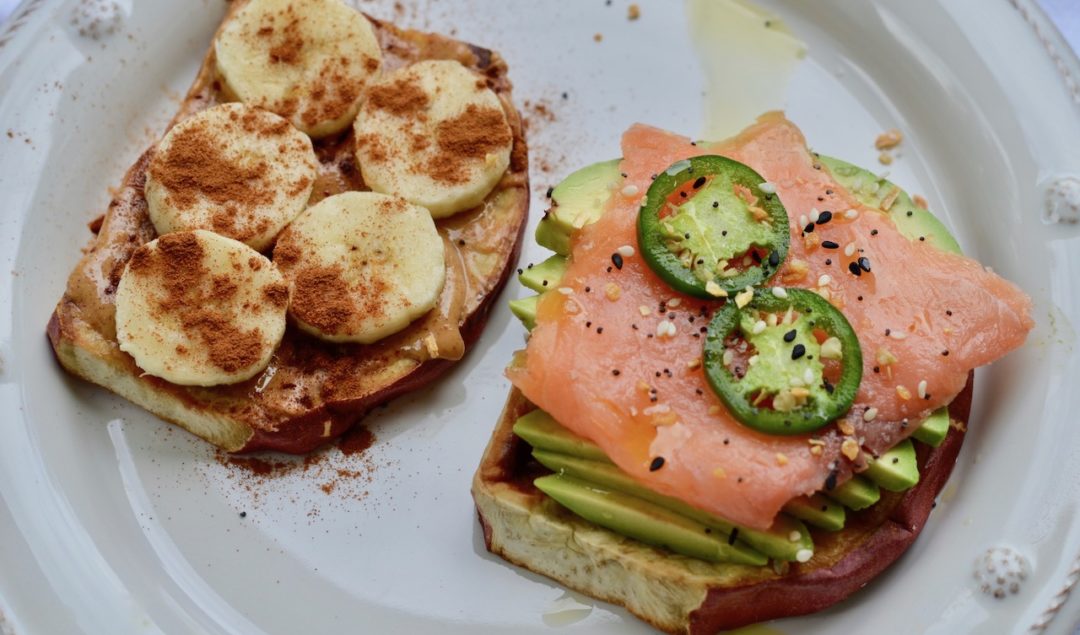 Last year when I was trying to eat super healthy in preparation for my wedding Ben and I decided to cut bread out of our diet. If you don't know me, I am someone who lives off bread. I have it with almost every meal so this was a difficult change for me. I especially love toast in the morning after I work out. Because I wasn't able to eat bread but still craving "toast", I came up with sweet potato toast which completely satisfied my cravings. These toasts have been a game changer and I make them all the time now! I have them for breakfast with all the sweet and savory toppings or I'll enjoy one as a snack in the afternoon with a sprinkle of cinnamon. They are great because if you make a big batch at the beginning of the week, all you have to do is pop them in the toaster and voila! My go-to toppings at the moment:
Savory: Smashed avocado, smoked salmon, sliced jalapeños topped with Everything But the Bagel Seasoning
Sweet: RX peanut butter with sliced banana, honey and a sprinkle of cinnamon
I hope you enjoy these as much as I do! Let me know your favorite sweet potato toast combinations!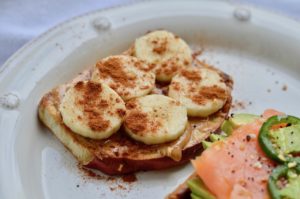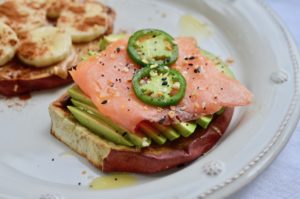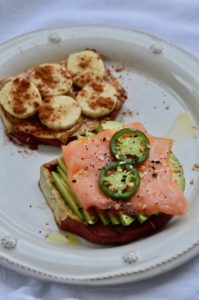 xo, Rachel