Peach and Tomato Caprese with Balsamic Glaze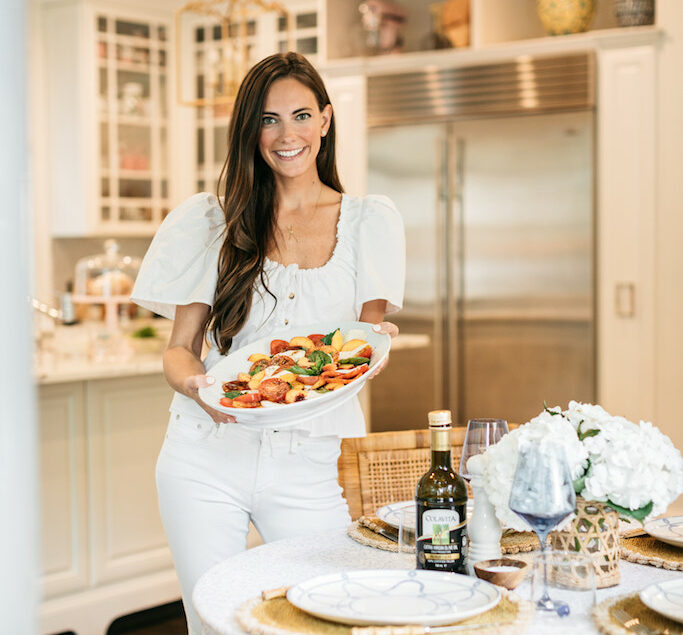 Heirloom tomatoes and peaches are two ingredients I look forward to every summer! Summertime tomatoes are ripe, sweet and need very little to make them a delicious dish. Peaches are also in their prime during the summer season and taste almost like a dessert. They are so juicy and delectable– Sicily and I go through dozens of them every week! This take on a classic caprese is sweet, savory and super refreshing especially during the hot summer months. Because this salad has such few ingredients, you want to make sure they are all high quality. Instead of making a vinaigrette for the salad, I am just using really fruity Colavita Extra Virgin Olive Oil and making a balsamic glaze. This will enhance both the peaches and tomatoes making them stand out on their own!
Colavita Olive Oil has been my go-to olive oil for years. This high-quality oil is smooth, has great flavor and enriches just about anything you put it on. I love to use it for dressings, when cooking or even as a finishing oil.
Summer is nearing an end so make sure to stock up on all the peaches and tomatoes you can and give this recipe a try! From start to finish in under 30 minutes, this is one weeknight meal you do not want to miss out on. Happy cooking!
This post is sponsored by Colavita.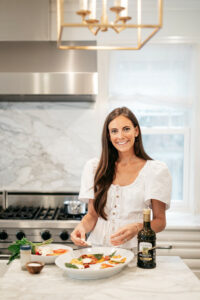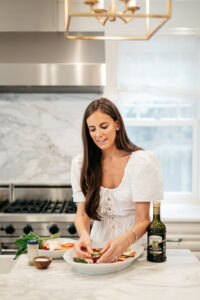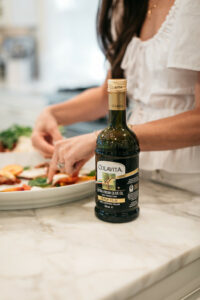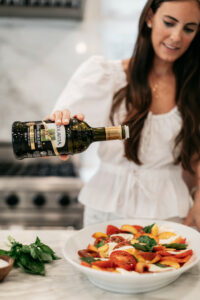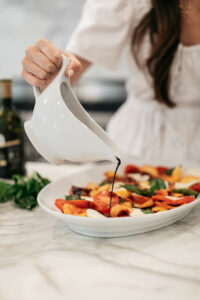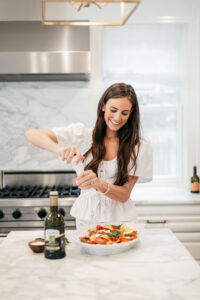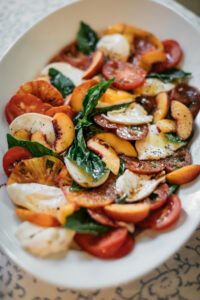 xo, Rachel