Picadillo Stuffed Sweet Potatoes with Smashed Avocado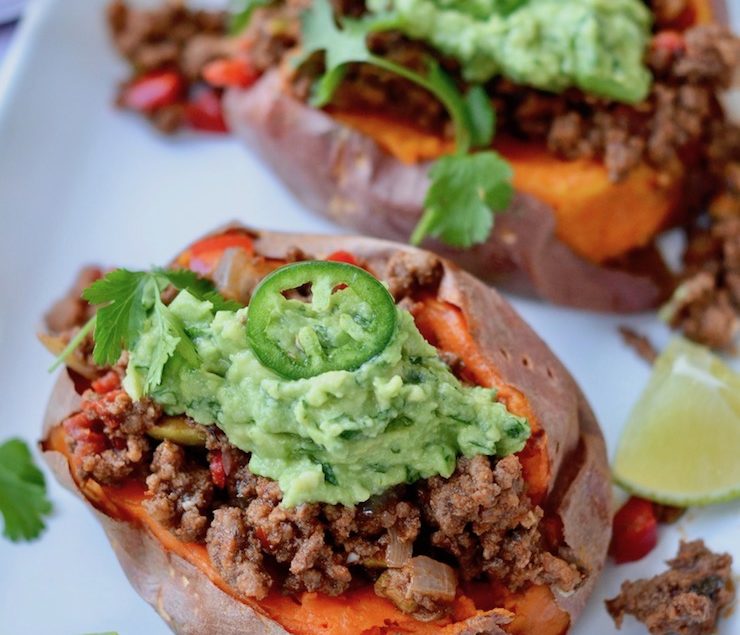 I was asked by Carusele to participate in this campaign, sponsored by Laura's Lean. Although I have been compensated, all opinions are my own.
Picadillo has been one of my favorite dishes to make for a while now. It is such a versatile dish and I am always changing it up! What is Picadillo? It is a traditional Cuban stylebeef recipe simmered with spices, tomatoes, olives and sometimes nuts and raisins. It is like a supe'd up version of taco meat. I have made it to top on nachos, stuff in croquettes, serve in tacos. I don't think I have ever come across a picadillo dish I didn't love!
Today, I prepared picadillo with sweet potatoes, which gives a flavor contrast between sweet and savory. The sweet potatoes have that sweet, smooth texture while you get that savory bite of the spicy beef mixture. Then the mashed avocado on top balances it all out! It is a flavor bomb in your mouth. I especially like this recipe because I'm using 92/8% Laura's Lean Beef™ for the picadillo which has the perfect amount of fat to meat ratio. I have loved working with Laura's Lean Beef because I amsomeone who always wants to know where my food comes from. Laura's Lean Beef is a family run, health conscious company who believe in putting only the best quality out for their consumers. Their beef is all natural, their cattle has no antibiotics or growth hormones and fed an all vegetarian diet. With these principles and company standards, I feel good about what I am feeding my family. This picadillo is just one of many recipes I have made with their meat and highly suggest you try their products! Also, make sure to make a double batch of picadillo while you are at it-you will thank me later when you have those leftovers! The picadillo freezes nicely and makes getting dinner ready that much easier! Enjoy!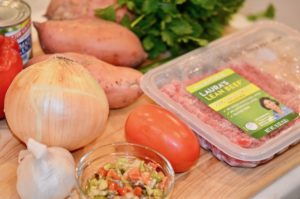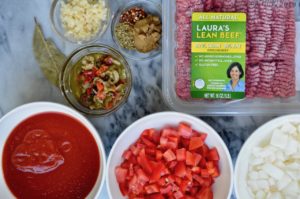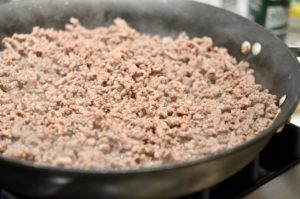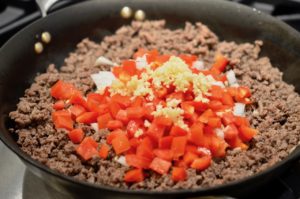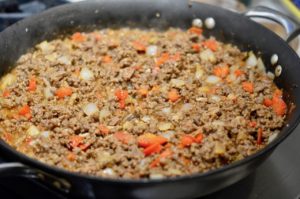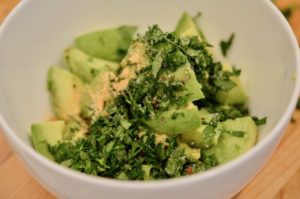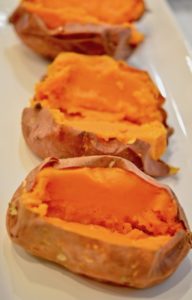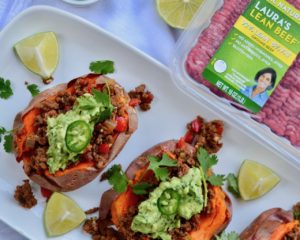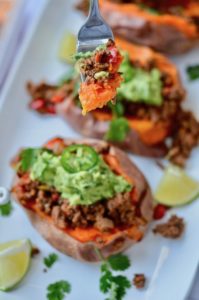 xo, Rachel