Fall Vegetable Skillet Hash with Poached Eggs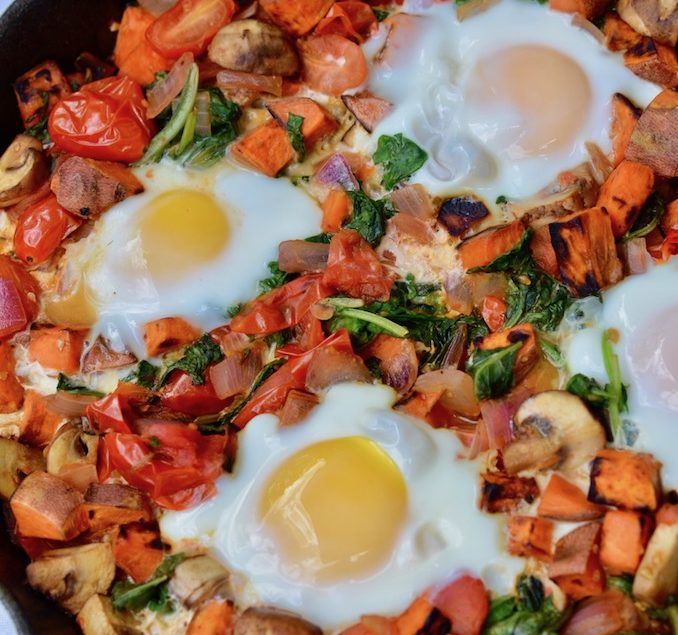 This post is sponsored by Happy Egg Co®
If you know me, you would know I am a HUGE breakfast person. Breakfast has been my favorite meal of the day since I was a kid, and nothing has changed. Almost every morning I make some type of egg scramble, bacon or sausage and sometimes a plate of pancakes on the side. I love feeling full and recharged after a good night's sleep and a big breakfast. It really gets me ready for the day ahead.
Which is why I'm excited to partner with Happy Egg to celebrate Better Breakfast Month with a recipe that is perfect for the whole family.
With fall just around the corner I wanted to create something that is comforting as well as healthy and simple to make. One-pan dishes are some of the best recipes to create because the clean-up is minimal, and everyone can dig right in. It brings the whole family together! This skillet hash uses 2 of my favorite hearty fall vegetables- sweet potatoes and kale, along with Happy Egg Organic Free-Range EggsTM, which really tie this dish together. These eggs are great because they are not only USDA-Certified Organic but come from happy hens that roam on over 8-acres of pasture, which is ten times the amount of space of standard free range egg farms – making Happy Eggs the Free-est of the Free Range™!
For the hash, I sauté the vegetables in batches until tender then create little pockets in the hash to poach the eggs in. The creamy yolks of the Happy Egg Organic Free-Range EggsTM cook perfectly in the vegetable juices. I top the whole skillet with parsley for freshness and goat cheese crumbles for that creamy salty bite on top. This dish pairs nicely with a big slice of crusty bread so you can soak up the perfectly rich, runny yolks of the Happy Egg Organic Free-Range Eggs and vegetable goodness!
If you want to get your hands on farmers market quality eggs you can find at your local grocery store, you're in luck because Happy Egg Organic Free Range Eggs are now available at Walmart in Dallas! If you're outside Dallas –  head over to the store locator at HappyEgg.co to find a retailer nearest you.
I hope you enjoy this breakfast recipe as much as my family does!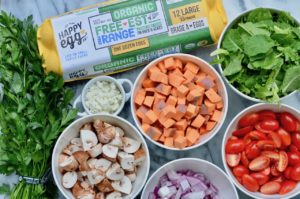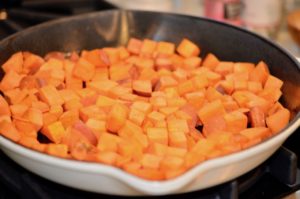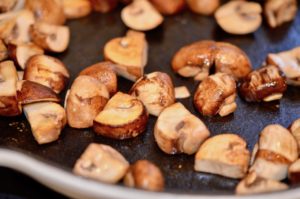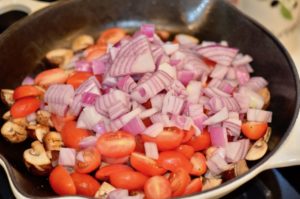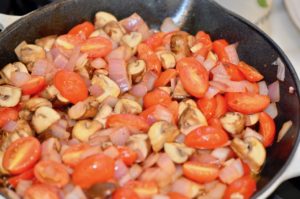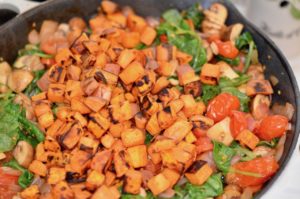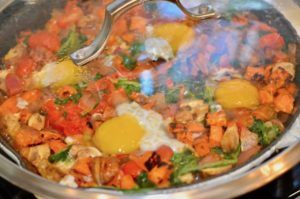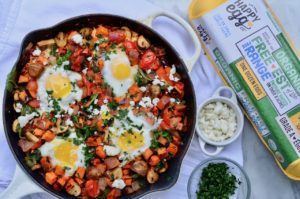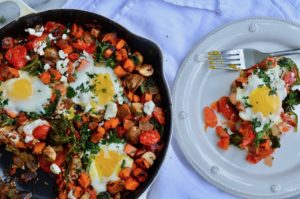 xo, Rachel