Korean Beef Lettuce Wraps with Coconut Rice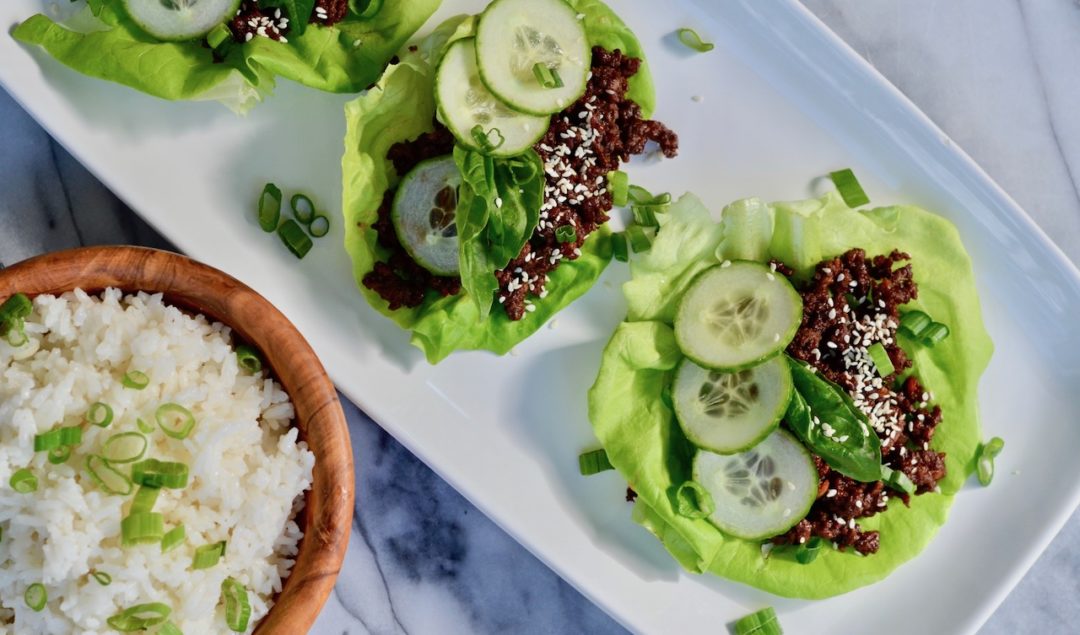 Korean food is something I don't make very often as I am usually intimidated by the ingredients or don't seem to have a lot of them. I recently went out of my comfort zone and bought some gochugung paste after seeing a chef cook with it on the Food Network channel and thought I would give it a try. I love all things spicy and gochuhang is a Korean chili paste with a sweet and savory flavor. I got creative in the kitchen with it and that's where this recipe was born! All the other ingredients in this dish are my normal staple grocery buys and things I keep in my pantry. If you have been following me for a while, you would know that I'm all about quick, flavorful dinners that require minimal ingredients and this recipe is just that!
To make the Korean beef lettuce wraps, I cook up some Laura's Lean™ ground beef with a couple of aromatics, add in my sweet and spicy chili glaze and then let everything simmer for a little while I make coconut rice. The whole dish comes together in less than 30 minutes! I used my go-to ground beef, Laura's Lean, because it is healthy and I know exactly where it comes from. All their beef is all natural, their cattle has no antibiotics or growth hormones and fed an all vegetarian diet. With all everything going on with the virus right now, it has been nice to order my beef online, directly from her site, so I can avoid going to the grocery store.
This recipe is such a delicious one and I have a feeling it will be on rotation in our house for a while now! My husband could not get enough of these lettuce wraps! I hope you guys enjoy them!
I was asked by Carusele to participate in this campaign, sponsored by Laura's Lean. Although I have been compensated, all opinions are my own.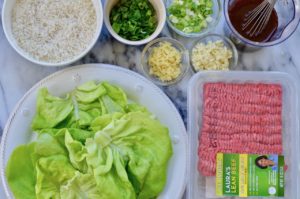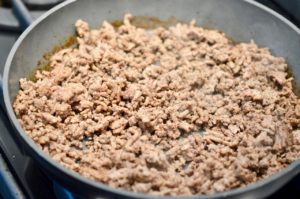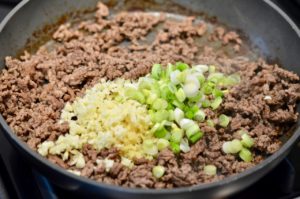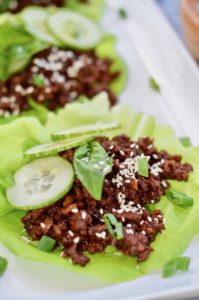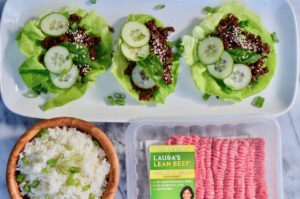 xo, Rachel