How to make the Perfect Pasta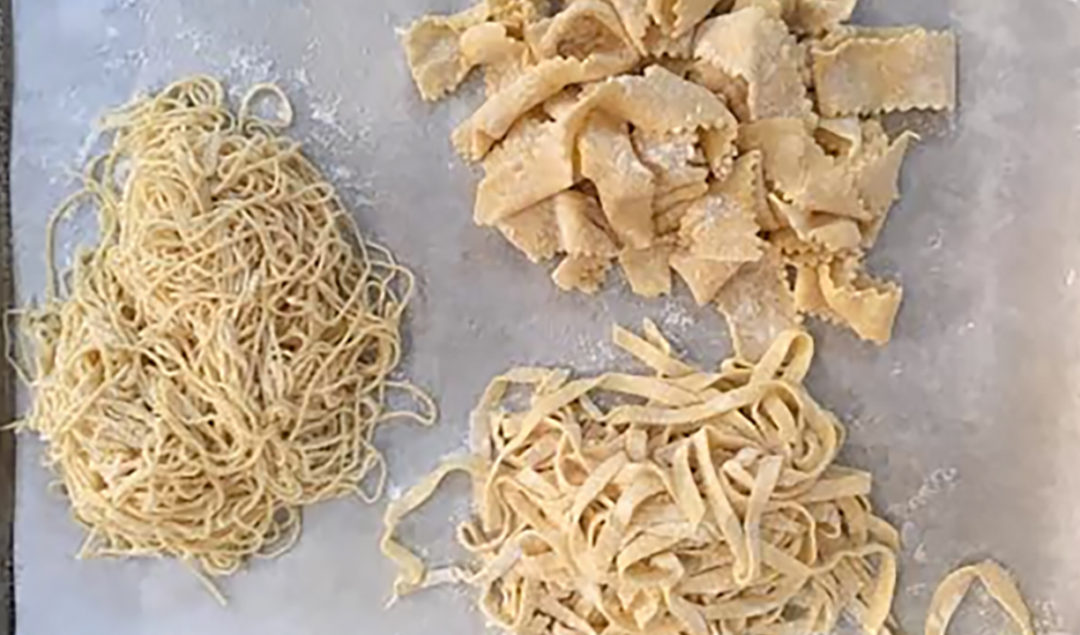 Although most people don't know it, pasta is actually very simple to make! If you are a pasta lover like I am, I would highly recommend making your own. There is nothing like the soft, yet chewy texture of homemade pasta. There are a few machines that definitely make pasta making a lot easier, but you don't need to have them in order to make it. Below I listed 2 types of ingredient lists- one by weight and one my quantity. I did this because some people like to be very precise when measuring out ingredients for pasta. Weighing out your ingredients insures that you will always have the exact amount you need, enabling you to make perfect pasta dough every time. Although using the ingredients by quantity isn't exact measurements (one egg could weigh more than another egg), it is close enough that it will get you a good pasta dough as well! So it's up to you, whether you are a very precise person or more relaxed with cooking, you can choose to make your dough using either method. There are also 2 different ways to make pasta. You can do it by hand using only a fork or you can use a food processor to do most of the work for you. Both ways turn out the same, one just takes a little more time.
You do need a pasta machine to roll out the pasta into sheets and the Atlas Marcato one is my favorite. It is super simple to use and works very well. It comes with the different shapes attachment as well.
xo, Rachel