Ree's Pumpkin Cinnamon Rolls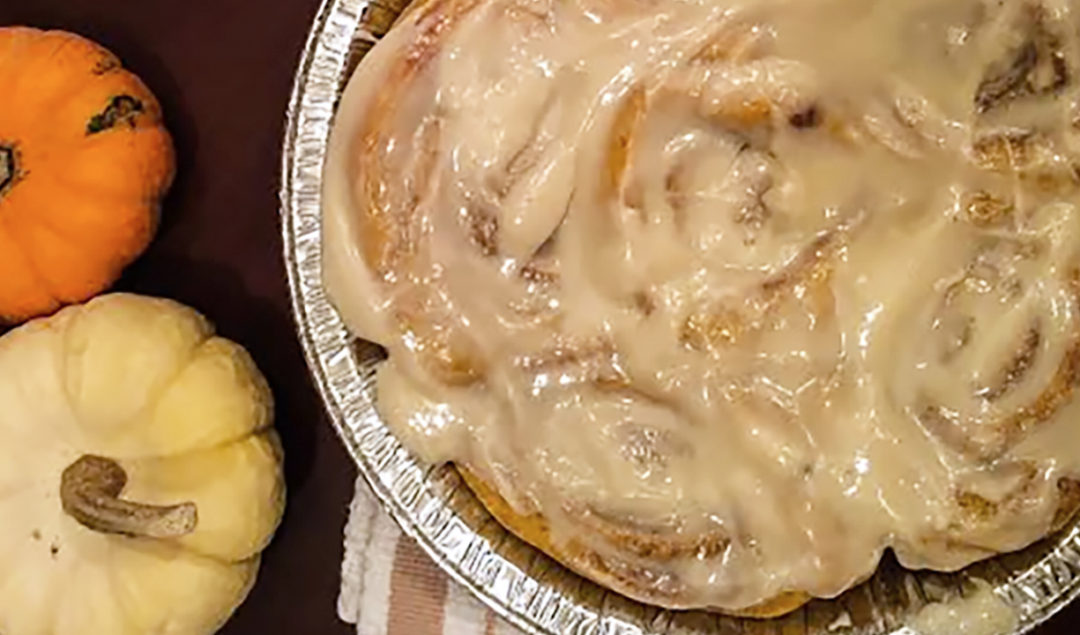 As many of you know I am a huge fan of the cooking show hosts on the Food Network channel. I actually happened to run into Giada de Laurentiis at her new restaurant Giada in Vegas last weekend- but I will share that with you guys on another post! My perfect Sunday would be cooking a big pot roast and watching Food Network in an oversized comfy sweater, (this is actually how I spend most of my Sundays) but to name of few favorites among Giada, I would also have to throw in Ree Drummond and Ina Garten. These three people give me so much inspiration for all of my recipes!
Anyways, last Sunday I was watching Ree make some delicious baked goods, as always, and I came across her Pumpkin Cinnamon Rolls. I mean, how good does that sound! Cinnamon rolls are already a huge weakness of mine and you combine that with pumpkin… I was drooling the whole episode! I was going to wait to make these treats to give as gifts to people on Halloween, BUT Friday couldn't come fast enough! Soooo if I haven't sold these melt in your mouth, pumpkin treats to you yet- I suggest you try them yourselves! They are not too complicated to make either! I think most people are scared of making their own dough, but this one was super simple and was completed (with the rest time and all) in under an hour and a half! Pretty fast if I do say so myself… and SO worth it! This is not a recipe I would make all the time but for special occasions like Halloween, I'll dive right in!
xo, Rachel
Recipe by Ree Drummond, Photos by Rachel Hutchinson (Food Life Love)