Herb Roasted Chicken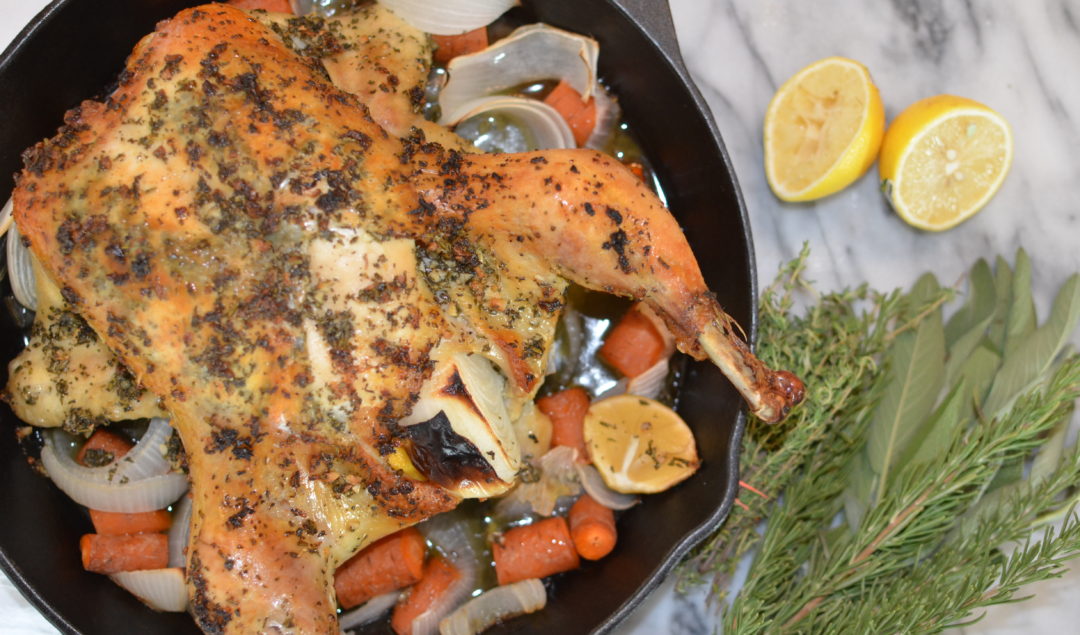 Herb Roasted Chicken is one of the ultimate comfort foods to me. Growing up I would watch Ina Garten, the Barefoot Contessa, on Food Network and she would make a roast chicken every Friday night for her husband, Jeffery. There was a reason she did this. Making a roast chicken is like getting a big hug from a loved one- so satisfying and comforting. This chicken recipe makes the chicken so tender and juicy, it is a true crowd pleaser and looks very impressive to your guests! I love making this recipe because I always end up with a ton of leftover chicken. I use it to make chicken salad, chicken pot pie, chicken BLT's… I mean the possibilities are endless! I also usually make a big batch of bone broth with the leftover carcass and veggies, it is so delicious. I hope you enjoy this recipe as much as I do!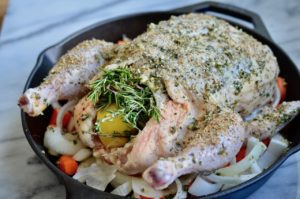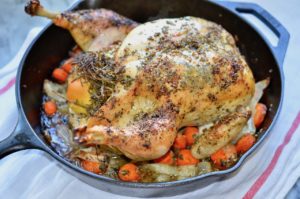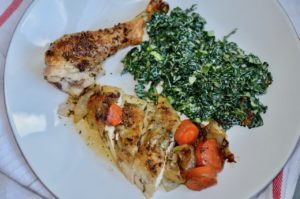 SHOP MY LOOK WHILE I COOK:
These cute and casual clothes are easy to cook in, while still being able to look stylish in the kitchen!
Frame White Jeans, Rag and Bone White Top
xo, Rachel