Crispy Serrano Ham Kale Caesar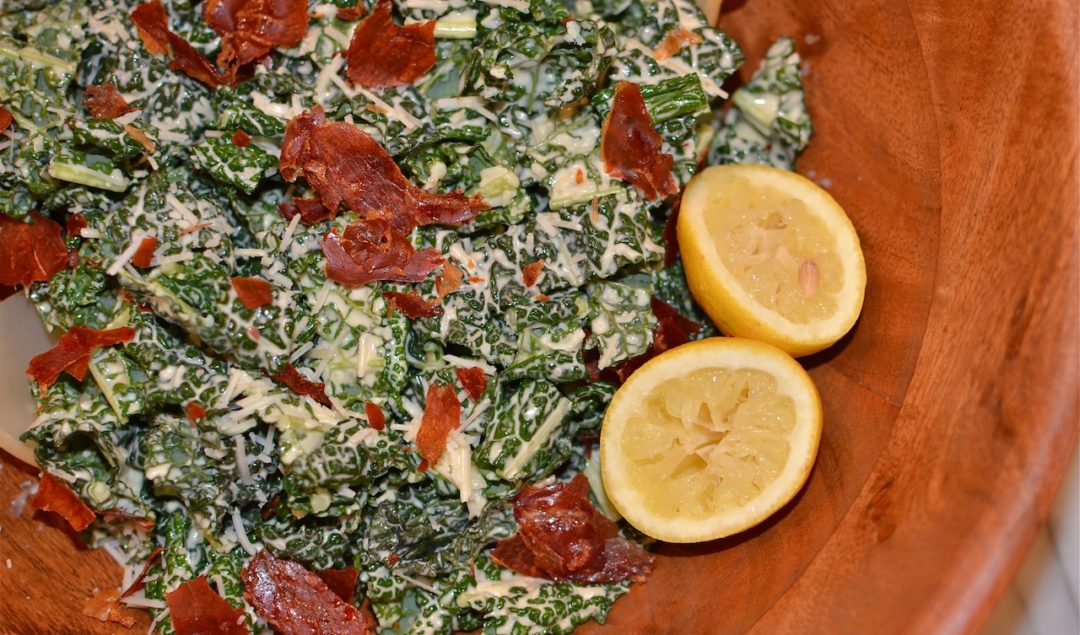 Kale is one of my favorite types of greens to use in my salads. I love the heartiness of it and the way it stands up to dressings. Many people think kale is too tough, but if you cut it right and massage the dressing into the leaves, the kale becomes tender while still having a nice crunch. The key to kale salad is cutting the leaves into tiny, thin strips. Big pieces of kale leaves can be too tough, at least for me.
This caesar dressing is so flavorful- I make a big batch and keep it in my refrigerator the whole week to dip cut vegetables into. Also, what really makes this salad over the top is the crispy serrano. The punch of flavor the roasted ham brings takes this salad to a whole new level. I love the crispy ham in this caesar, but it is also great on sandwiches, pizza, and an omelet- really, you can't go wrong any way you use it!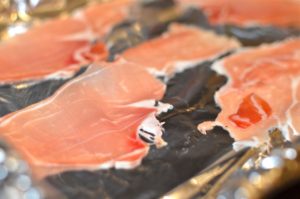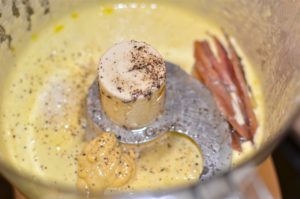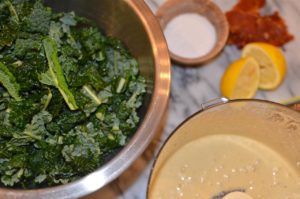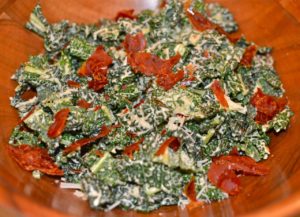 xo, Rachel