Skinny Taste Chicken Enchiladas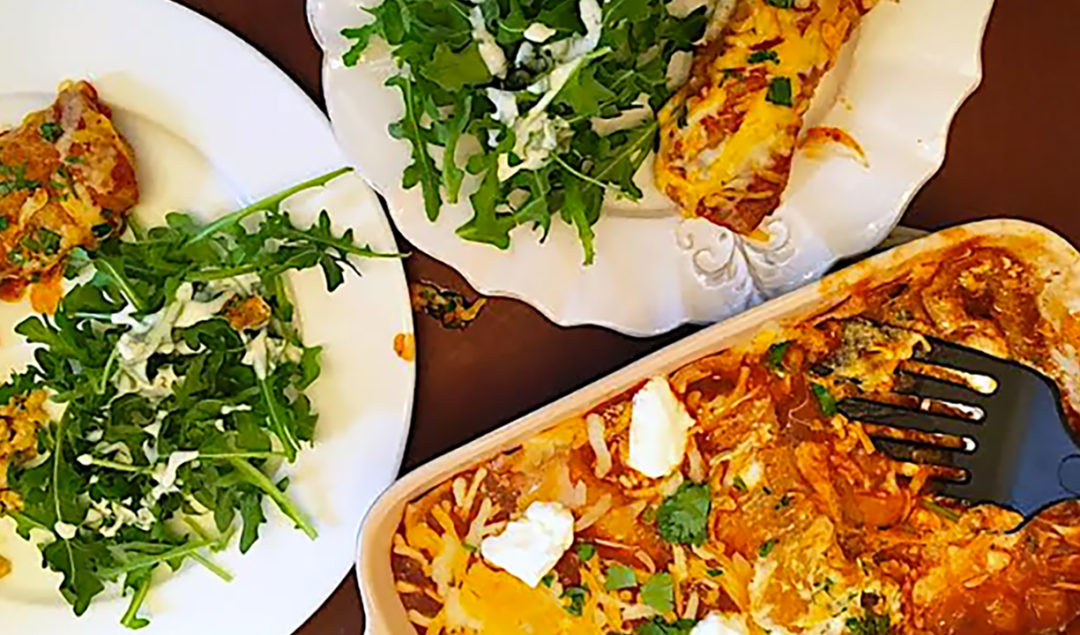 So these "Skinny Taste Chicken Enchiladas"are a take on Gina Homolka's from Skinny Taste, but I've adjusted the recipe a bit to make them easier to prepare.
Y'all, these enchiladas are the bomb.com. I am not kidding when I say I could eat them for breakfast, lunch, and dinner because I have all week. They are so flavorful and to me, taste better then any enchiladas I've tried at most Mexican restaurants. And did I mention they are very easy to make? It takes me under an hour to prepare them every time! I also cut corners at times by using store-bought rotisserie chicken and canned enchilada sauce, but feel free to make your own!
I love using the Le Creuset Stoneware Baking Dish because it helps the enchiladas cook evenly and they are very easy to clean! Plus, they double as a pretty serving dish! I hope you enjoy these guilt-free enchiladas as much I do!
xo, Rachel