NYC Eats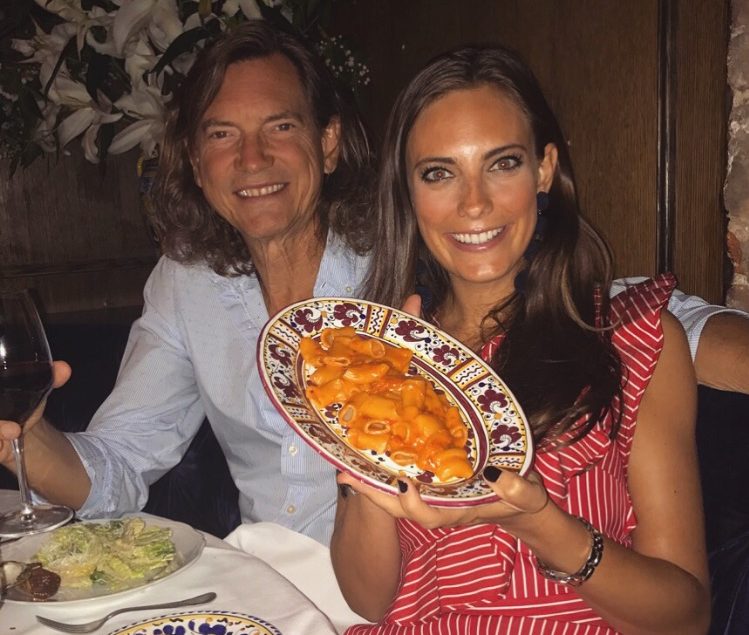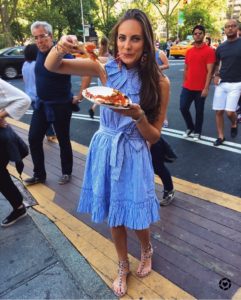 Last weekend I got the privilege to go to New York City for a few days to shop, eat, and visit some friends. What an incredible weekend we had. I lived in NYC back in 2013 when I went to culinary school so I always love going back to my old favorite spots and to try all the new trendy places. New York is such an amazing city with so much to do/see/eat…I could never be bored there. The beginning of summer during the months of May and June are one of the best times to go, not only because of the weather, but the SALES! Everything is on sale this time of year and there are such great deals! (If you don't know me, I am addicted to shopping and LOVE  a good sale.) Anyways, for 4 straight days we ate, drank, and shopped 'til we dropped. Next time you are heading to NYC I highly recommend trying of a few of the below places. Enjoy!
Buvette– This is one of my favorite places to go in New York. It is a pint-sized French bistro tucked away in the heart of West Village. Everything about this place is so charming; it really transports you to a local Parisian cafe. Beware, the plates are small but they are filling. I usually go for breakfast and get the Prosciutto and Eggs or sit on the patio for happy hour to have Rose and the trio of cheeses. There is something about this cheese plate that is so much better than any other. For the trio, I usually order the whipped Roquefort- a pungent blue, the Noble Road- a briny & soft cow's milk, and the Kunik- a goat's milk with cow Cream. The whole menu has a variety of delicious options, you really can't go wrong.
Trio of Cheeses
Prosciutto and Eggs
Via Carota– Sister restaurant to Buvutte, this Italian gastroteca has a very similar feel. It is an intimate spot serving delicious breakfast, lunch and dinner. I love coming for a casual lunch because it is very likely you will have a celeb siting. As a matter of fact, I sat next to Sara Jessica Parker and Bobby Flay last time I dined here. The food is simple yet made to perfection. All of their pastas are divine. My goto order is the insalata verde and cacio e Pepe pasta.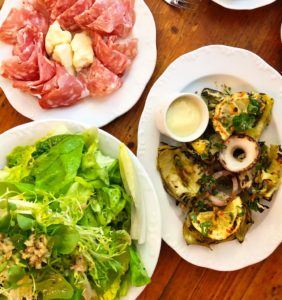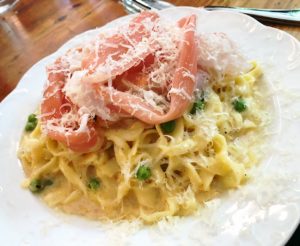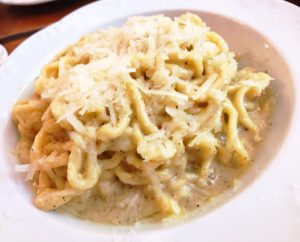 The Polo Bar– Ralph Lauren's American style restaurant in the Upper East Side is definitely a spot to see and be seen. I love coming to this spot not only for the food, but because of the atmosphere. When you walk in, you feel like you are walking into Ralph's private home. The decor is incredible and so cozy, from the leather booths to the gold lamps on each table, he really makes you feel like you are eating in his own dining room. To start off, servers bring each person a steaming hot Gruyere and Caramelized Onion Popover, straight out of the oven. Smear this soft pastry in butter and I am already in heaven. Their cocktails are amazing as well! I was very impressed with my skinny margarita, especially being from Texas. A few of my favorite menu items are the The Polo Bar Burger, the Ranch House Chili, and you can't leave without having one bite of the Polo Bar Brownie.
Me devouring the brownie
Brownie Sundae
The Polo Bar Burger
Gruyere and Onion Popover
Polo Bar Bathroom
Sadelles– Located in SoHo, this upscale "New York brunch institution" is a must while in NYC. From fresh made bagels to house cured salmon, everything on this menu is delectable. As a first- timer at Sadelles, I had to order the Sadelles Tower. This is a 3-tiered tower filled with smoked salmon, white fish salad and salmon salad surrounded by tomatoes, capers, onions, cream cheese and a tall stack of bagels. Come hungry when you order this because it is HUGE. I had to stop myself after eating 2 fully loaded bagels but I could have kept going if my stomach would have allowed. Some other favorites on the menu are the pigs in a blanket and tuna melt. I will definitely be going back!


Barbuto– Jonathan Waxman's Italian eatery in the West Village is a favorite of the locals. I have been coming here ever since I lived in New York and still love it just as much every time I visit. The kitchen is open allowing for all the customers to be apart of the magic. I love watching the chefs hand make the pasta and the cooks fry their "famous" crispy potatoes. Every once in awhile you will get a real treat seeing Jonathan make your meal. My top picks on the menu are the insalata di cavolo, patates, and bucatini alla cacio e pepe.
Elios– This old-school Italian institution located in the Upper East Side has been one of my favorite spots since I lived in New York in 2013. I would dine here with my mom on special occasions when she came to town. The restaurant is classic Italian, has a lovely patio for when the weather permits and their food never disappoints. Elios has such a fantastic, lively atmosphere. All the sudden you look at the clock is it's past 11pm at night and you feel like you just arrived! A few of my favorite items on the menu are the veal parmesan, pesto pasta and antipasto platter to start!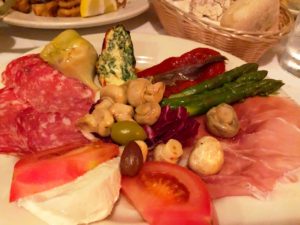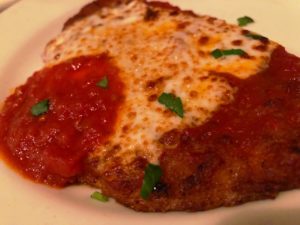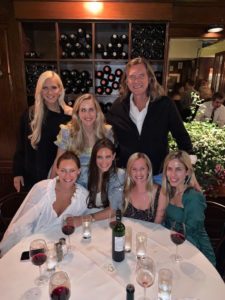 Carbone– This *might* be my favorite restaurant in NYC which is crazy to say because there SO many marvelous ones in this city. Last week I had the pleasure of dining at Carbone with one of the owners of the restaurant which was such an incredible treat. I loved hearing stories about how the place got started, their main focus for the eatery and most importantly, getting to try SO many of their amazing menu items. This cozy spot transports you straight to Italy. The food tastes like it is being prepared by an old-school Italian grandmother, the dining room is filled with beautiful people and Frank Sinatra is playing in the background. All the waiters as dressed to play the part as well. I cannot say enough good things about this spot. It is a MUST when visiting! Order the legendary spicy rigatoni, linguini vongole and veal parmesan.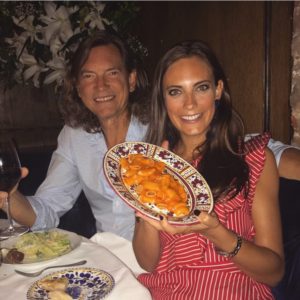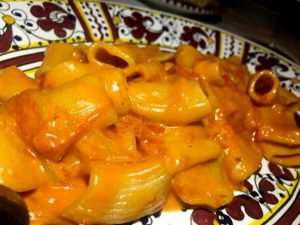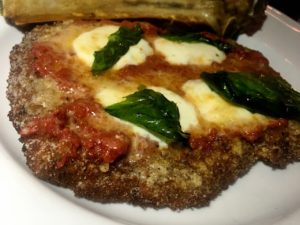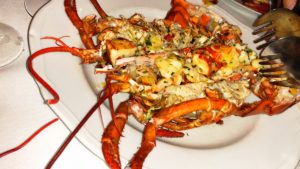 Dirty French- This restaurant is worth a trip just for the bread alone. I am not sure how it is made, but it is one of the best breads I have ever had in my life. Seriously y'all, it is dangerous! Dip it in the homemade whipped cheese with herbs that it is accompanied with- I am salivating just thinking about it! Bread aside, this lively French bistro is such a fun spot for a night out on the town! The unique decor had me in awe. I just loved the attention to detail they had for everything in this spot. Their food is a take on classic French dishes with a twist of modern techniques and bold flavors. Lamb carpaccio is not something I would usually order but we got it for the table and it blew me away. I highly recommend this spot!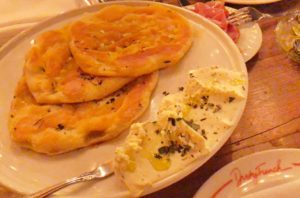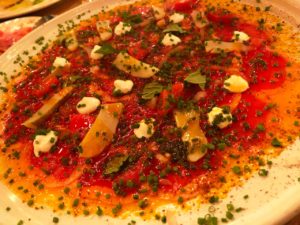 Until next time New York!
xo, Rachel