All things Aspen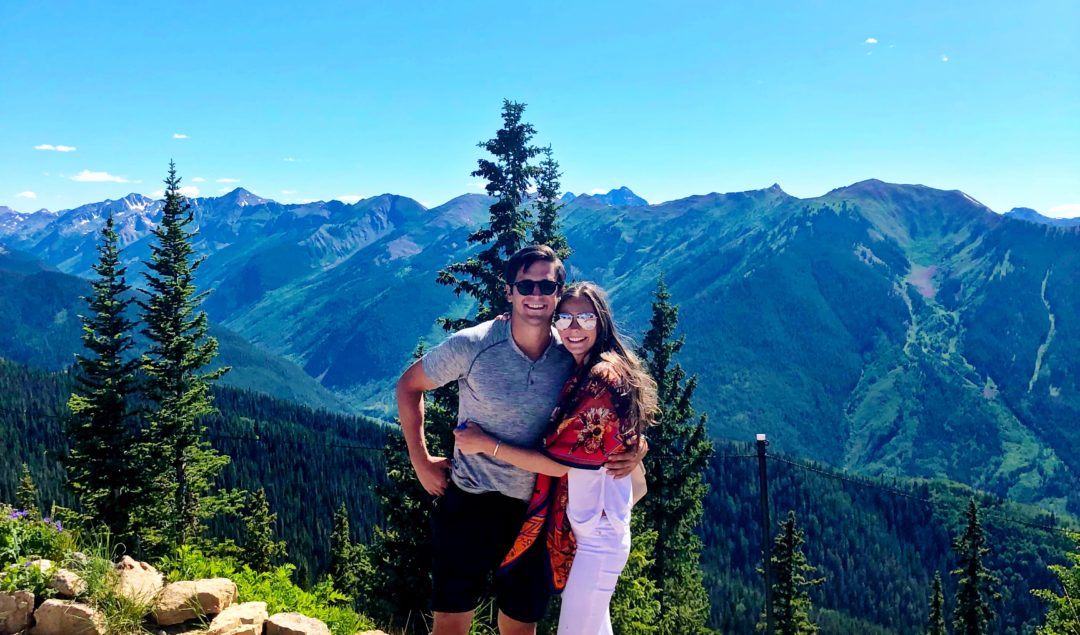 Every summer for the past 20 years my family and I have been going to Aspen, Colorado. We love the weather, all the activities and the amazing restaurants the city has to offer. As a huge foodie, I am always trying to find the best spots to dine around town and thought it would be fun to share my favorites with you guys!
Where to Dine:
Breakfast:
Poppycocks– one of the best breakfast spots in town. It is a super casual restaurant which is nice because it's totally acceptable to head there after/before a hike. My go-to dishes are the oatmeal pancakes (these are a MUST) and the breakfast burrito. Order a side of pistachio sausage as well, it is delicious!
The Little Nell– If you are looking for a hearty breakfast this is the place to go. There breakfast buffet is filled with anything you could ever imagine and if they don't have something, I bet they will make it for you. From fresh fruit smoothies, to an omelette station to mini breakfast sandwiches and a charcuterie station, they have it all. I usually do multiple trips to the buffet because there are so many things I want and they don't all fit on one plate! You can order breakfast a'la carte as well but I'd advice against this. If you do select a menu item though, I highly suggest the huevos rancheros or lemon souffle pancakes.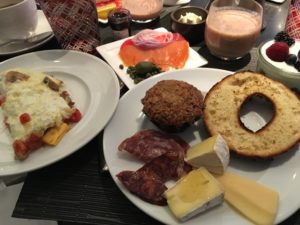 Spring Cafe– This low key spot is full of so many healthy options which is why I love it. I could never get tired of their menu. Whether you are wanting something light like avocado toast or feeling a little more hungry and need a Blanca's Sandwich, you can't go wrong with this menu. They use 100% organic ingredients and all their produce is locally sourced. Their fresh juices are amazing.
Lunch:
Ajax Tavern– A must when in Aspen. This is usually our first stop for lunch right off the plane. The restaurant, located at the bottom of Aspen mountain, is the perfect spot to sit on the patio with a glass of rosé and bowl of truffle fries. The atmosphere is one of my favorites in Aspen, people just sit on the patio all day enjoying the weather and the beautiful scenery. The food is delicious as well. The cheeseburger is a must. A few of my other favorites: Kale and Quinoa Caesar, Cauliflower Gratin, Emma Farms Bolognese and the Main Lobster Roll. I promise you will not leave hungry.
Pine Creek Cookhouse– This place has the most incredible views out of any restaurant in my option. It is about 20 minutes outside of town and has no cell service but totally worth the drive. I do not take a trip to Aspen without coming here at least one time. Make sure to make a reservation and ask for the patio. The samosas and smoked trout are my top 2 menu picks- these dishes are both divine but everything on the menu is great!
Jimmy's Bodega– Love this spot for a casual lunch in town! It is a great patio for people watching and right in the center of all the action. They are known for their seafood but have other options as well. My favorites: ceviches, fish tacos and the burger with all the toppings.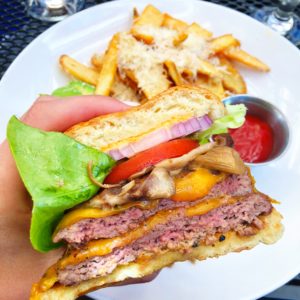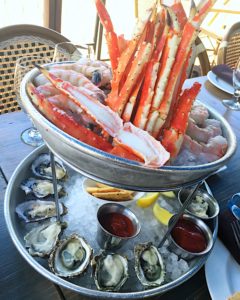 Meat and Cheese– This "farmhouse" style restaurant uses all locally sourced and sustainably raised ingredients for delicious seasonal home cooking. It is super casual and a great spot to stop for a quick lunch. I love their Thai coconut soup and porkbelly sandwich if I don't get one of their famous boards. The "boards" are what they are known for and I would highly suggest ordering the chicken board. It comes with a half or whole local rotisserie chicken, roasted potatoes and a green salad- talk about a perfect lunch! The restaurant is also a meat and cheese shop which is super convenient. They will pre-prepare a charcuterie/cheese party tray that is ideal for any happy hour!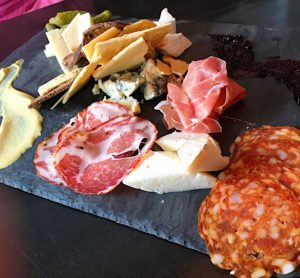 White House Tavern– Amazing food is all I have to say about this spot. The menu may be small and a bit pricey but everything on it is incredible. They make great cocktails as well! Start the meal with a dip duo or smoked salmon then order the Crispy Chicken Sandwich or French Dip for lunch. This meal is super hearty but totally worth every calorie- you can hike it off later!
Dinner:
Cache Cache– Probably one of the more high end/expensive restaurants in Aspen, but this place is well worth the money. The food is always good, the service is impeccable and the wine list has every bottle you could wish for. The vibes here are amazing as well. It's fancy but not stuffy, and they just know how to do a restaurant right. A few of my favorite dishes: the Escargot, Frisée Salad and Alaskan King Crab to start. For the main course I usually go with the NY Strip or the Rack of Lamb. You can't go wrong with anything you order here though. Don't forget to get a side of the Tempura Onion Rings and Pommes Frites for the table- they are divine!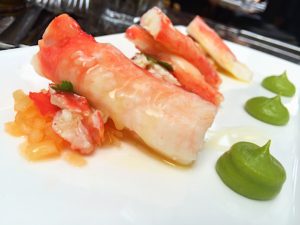 Matsuhisa– By far my favorite dinner spot in Aspen. The sushi here is out of this world. You must make a reservation when dining here during the summer/high season because it will most likely be crowded. They have great drinks, the atmosphere is super fun/lively and the food does not disappoint either. There are so many menu items I love that it will be hard to just name a few. To start: the Rock Shrimp, Crispy Rice with Tuna and Yellowtail Tataki are a few of my favorites. For dinner we usually just order a bunch of dishes for the table and serve them family style. My go-tos are: Broiled Cod with Miso, King Crab Tempura, Wagu Beef Hot Stone and New-style Salmon Sashimi. The sushi rolls are all amazing as well.
The Monarch– This old school steak house is a lovely spot for a night on the town. The service/staff is always amazing, the food is delicious and their cocktails are on point! They have one of the best blue-cheese stuffed olive martinis I have ever had. You can't go wrong with any of the dishes here but I highly suggest ordering the classic Caesar. They make it for you table-side which is a neat experience.
Casa Tua– If you are in the mood for Italian, this is your spot. This intimidate family run restaurant transports you right to Northern Italy. From the extensive wine list to the selections of pastas, you will leave here with a full heart and belly. They do have some lighter menu options as well- I love the Artichoke Salad and the Veal Carpaccio. As for the pastas/risottos- each one I have tried has been fabulous. The lamb chop and branzino are great selections as well.
Creperie du Village– My favorite date night spot in Aspen. This restaurant has a magical touch that just makes me happy every time I dine here. I love the boutique feel of this place. We always start with the fondue and then have a crepe for our main entree. The truffle gnocchi is a must as well- it is heavy so you can definitely share one!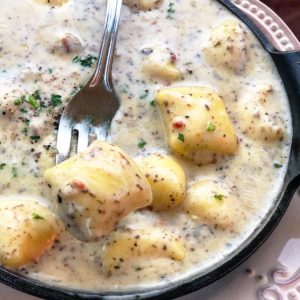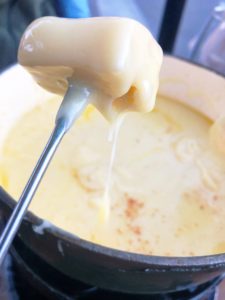 Acquolina– A more casual Italian spot, this place is wonderful for all kinds of pizzas/pastas. Their extensive pasta/pizza selection is so vast, I have such a hard time deciding every time I come! They have any kind of pasta you could ever imagine which is why I love this place- I try to order a different item each time- I have yet to order something I have not enjoyed.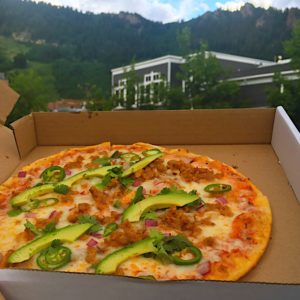 Things to do:
Hikes:
Smuggle Mountain– this is a great hike for beginners. People bring their children on this hike all the time.
Duration: 14 miles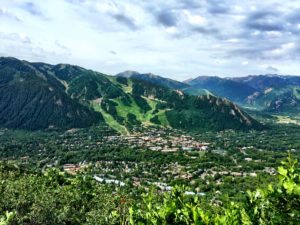 The Ute– this hike is more difficult. It has some steep parts but is doable for an experienced hiker. I do not suggest doing this with children. You can continue this hike all the way up Aspen Mountain and take the gondola down.
Duration: 5.3 miles
Hunters Creek– this is my favorite hike to do. It is a moderate level hike and runs a long a river for there first half. It has a lot of shady areas and beautiful scenery along the way.
Duration: 5.2 miles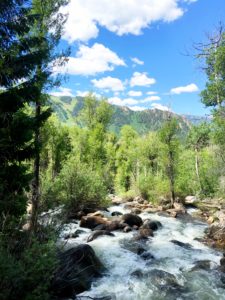 Cathedral Lake– this is the prettiest hike I have ever done. It is moderate/hard difficulty. The views on this hike are incredible. When you get to the top you arrive at the most beautiful lake. I highly suggest this one.
Duration: 5.3 miles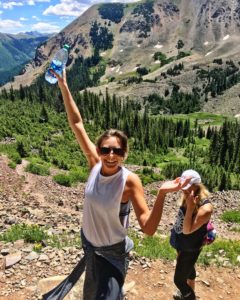 Other:
Rent a bike- one thing we do every summer is rent bikes in town and bike to Woody Creek Tavern (about 30/45 min ride) to have Mexican food. The margaritas are really good there as well! (order the loaded nachos)
You can also just bike around town/to the local parks.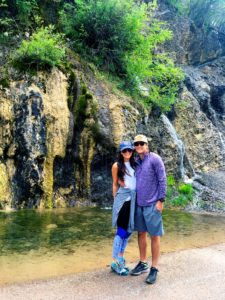 Shop- the shopping in Aspen is amazing. Some of my favorite stores: Intermix, Goop, Club Monaco, Pitkin Country Dry Goods and Kemo Sabe- they have the best cowboy hats/boots! I am so obsessed with my hat I got made there.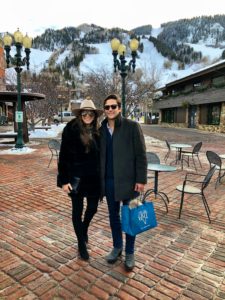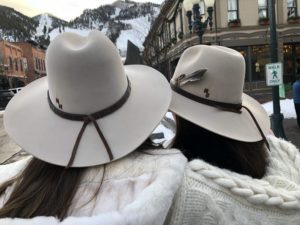 Treat yourself! Go to Annette's Mountain Bakeshop for an afternoon treat. All of her sweets are homemade every day. The macaroons are my favorite! She makes different flavors every week and on Thursdays she makes fresh donuts which I highly recommend.
R&R– The Remède Spa at the St. Regis is one of my favorite spas to go to. It has an oxygen bar, pool/hot tub and so many great amenities. I love spending a relaxing afternoon here.
Thirsty? Have an afternoon pick-me-up frosé at the Grey Lady. It will be hard to just have one…
Sights:
Maroon Bells- this place is picture perfect and a great area to hike around.
Aspen Mountain- take the gondola up to the top for lunch/ games/ just to hang out. The views are incredible and it's a fun activity for the whole family.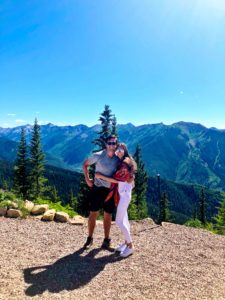 Saturday Farmer's Market– If you happen to be in town on a Saturday during the summer make sure to walk through the farmers market! They have all kinds of local vegetable/produce stands, neat handmade clothing shops, fresh popcorn and all kinds of goodies. You will be sure to find some kind of trinket here!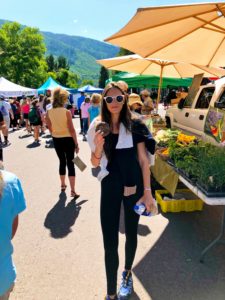 Music Junkie- check out Belly Up! This intimate concert venue has tons of amazing entertainment all summer long. Make sure to check them out and buy tickets in advance!
That's about all I've got for now! There are so many amazing restaurants and cool things to do in Aspen, I could not write them all- this is just a little snip it into some of my favorites! I hope you fall in love with this little town as much as I have! Enjoy your trip!