Food Adventure in Napa!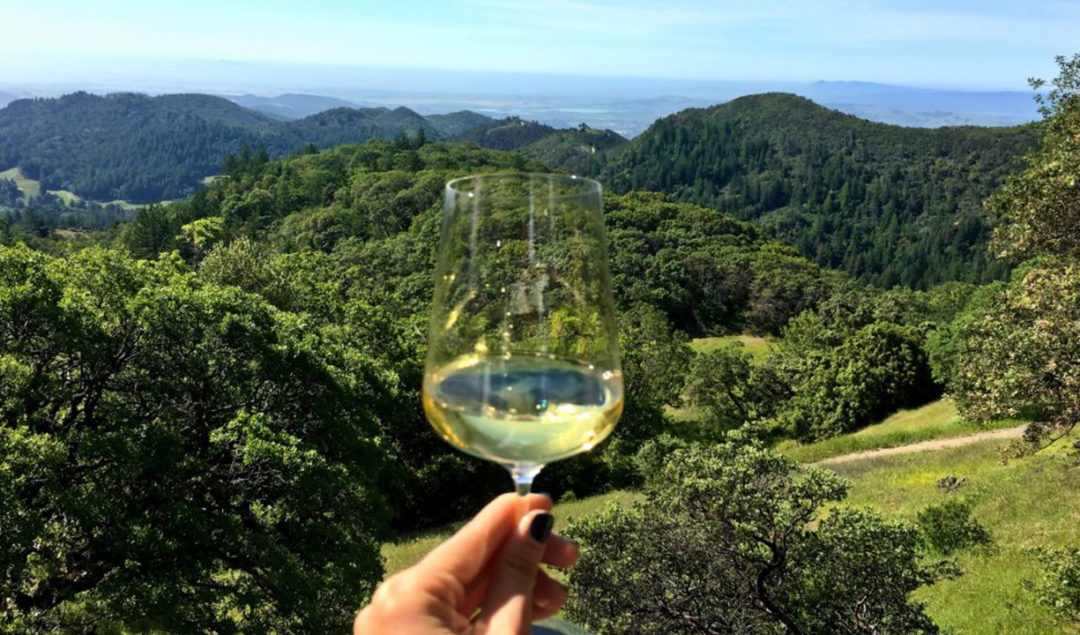 About 2 weeks ago I went on a trip of a lifetime to Napa. I had always wanted to go there but never was able to put anything together. Finally, after many conversations, my best friend, sister, and I decided to take the plunge and book the trip. If we were going to do Napa, we were going to do it all out, and boy did we. From the wine, to the food, to the spectacular views, I couldn't get enough of this place. I am already trying to figure out when and how I can go back. After much research and reading lots of reviews, we booked some of the best restaurants, wineries, and stayed at the cutest cottage style hotel; I definitely fell in love.
Where I stayed:
The Carneros Inn– I LOVED this hotel. Every room is its own cottage with a balcony and rocking chairs out front. The hotel is on a vineyard and has all the amenities you could ask for. Definitely book a spa day if you have time!
Our cute cottage!

sticky buns by the pool
Favorite Restaurants I went to:
Breakfast:
Model Bakery– You have to get the breakfast sandwich; their homemade english muffins are out of this world.
The Breakfast Sandwich
Me devouring the Breakfast Sandwich
Boon Fly Cafe– Must start with their famous donuts!
Lunch:
Farmstead– We loved this place so much we went twice during our stay in Napa. All of their appetizers are amazing and they make great cocktails! This place has such a great atmosphere. Favorite dish- Homemade Cheddar Biscuits with Prosciutto.
Homemade Cheddar Biscuits with Prosciutto
Pimiento Cheese Deviled Eggs
Mustards Grill– This is such a great local spot. It's right off the highway and has it's own garden. I had the Chicken Avocado Sandwich which was quite delish but, I highly recommend the blue cheese dip to start and the mac and cheese.



Angele– This is the perfect Napa Bistro. And with every good bistro, you know there's a great burger! We really loved sitting on the patio and drinking Rose all afternoon here. Their mac is a winner as well.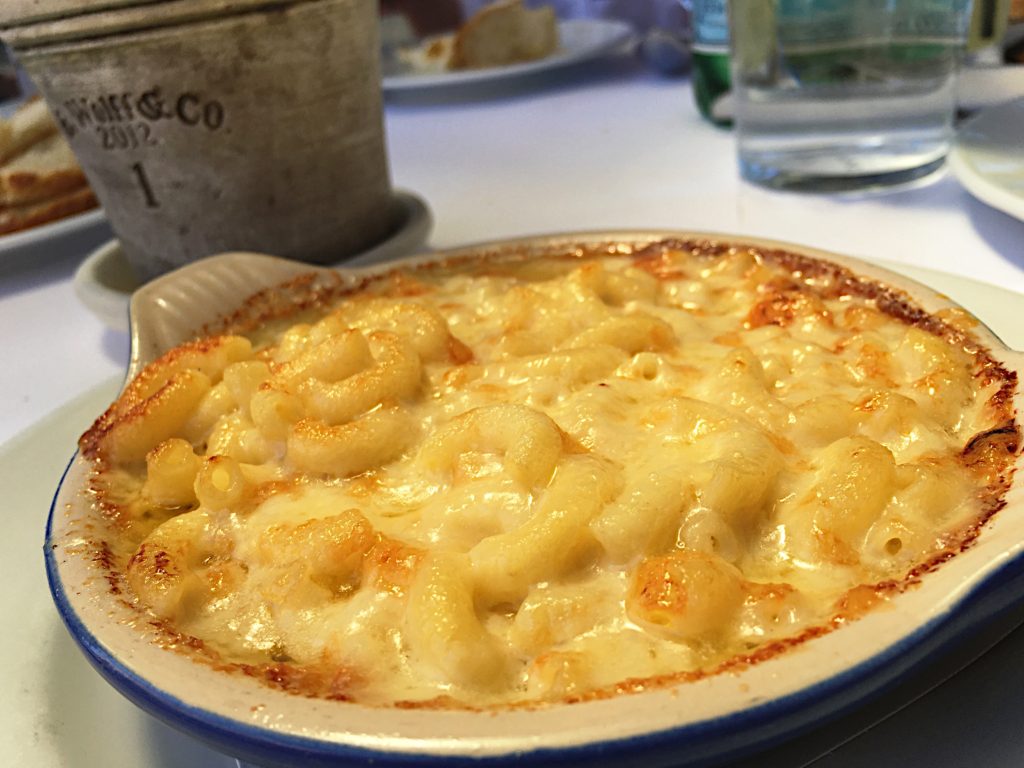 Dinner:
Oenotri and Bottega were my 2 favorite dinner spots, both are Italian. Oenotri was a lot more casual, more of a local hangout. Their pastas and pizzas brought me right back to Italy. Bottega is more on the pricier side but worth it. Everything we tried was incredible. You really can't go wrong with either of these places.


Now on to the good stuff- WINE! All of the vineyards we went to were so spectacular. From the views, to the wine ,to the people, they were each such a special and unique experience.  My top 5 vineyards that I went to were:
Mayacamas– One of my favorites! This one is way up in the mountains but totally worth the drive. The home was beyond beautiful, I never wanted to leave!



Odette– Such a cool winery, I just loved the vibe here.


Scribe– This was a great casual spot, the most laid back vineyard we went to. I could have sat at these benches for hours.


Frogs Leap– This vineyard is in the middle of a gorgeous garden. It was just picture perfect.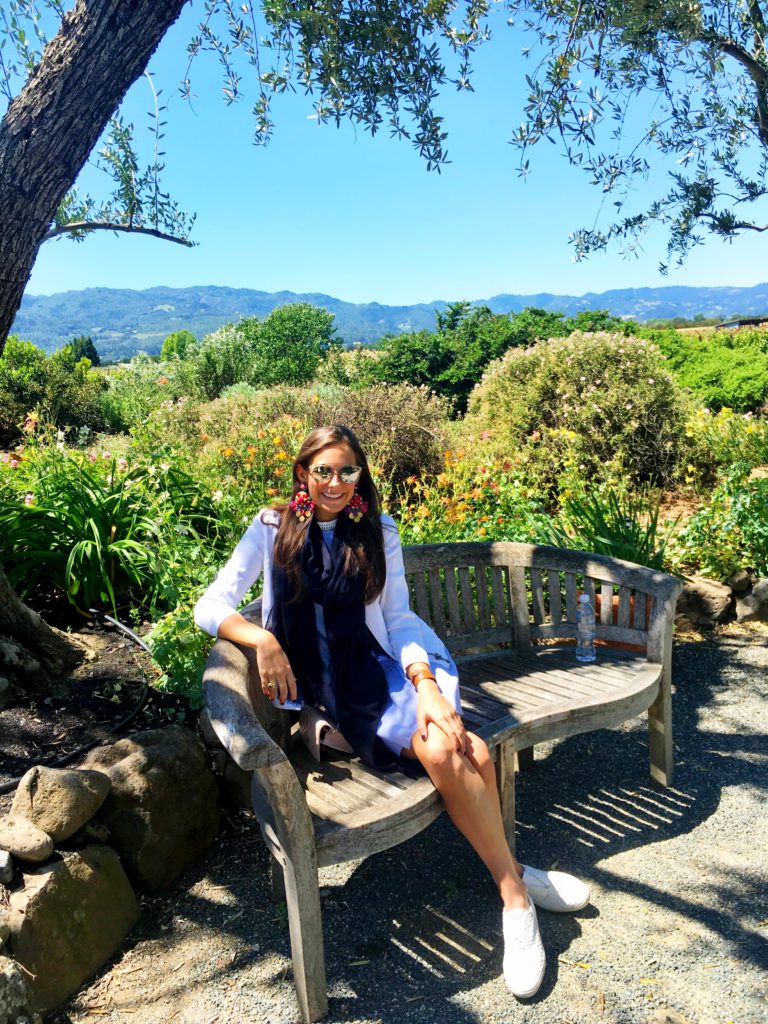 Barnett– Way up in the mountains as well, this vineyard was quite a trek to get to but again, the views were just so worth it.


I hope my Napa Food Adventure is a helpful guide for your next trip here! Please feel free to email me if you have any other comments/questions/suggestions. I would love to hear about your favorite spots in Napa!
xo, Rachel