NYC Summer 2016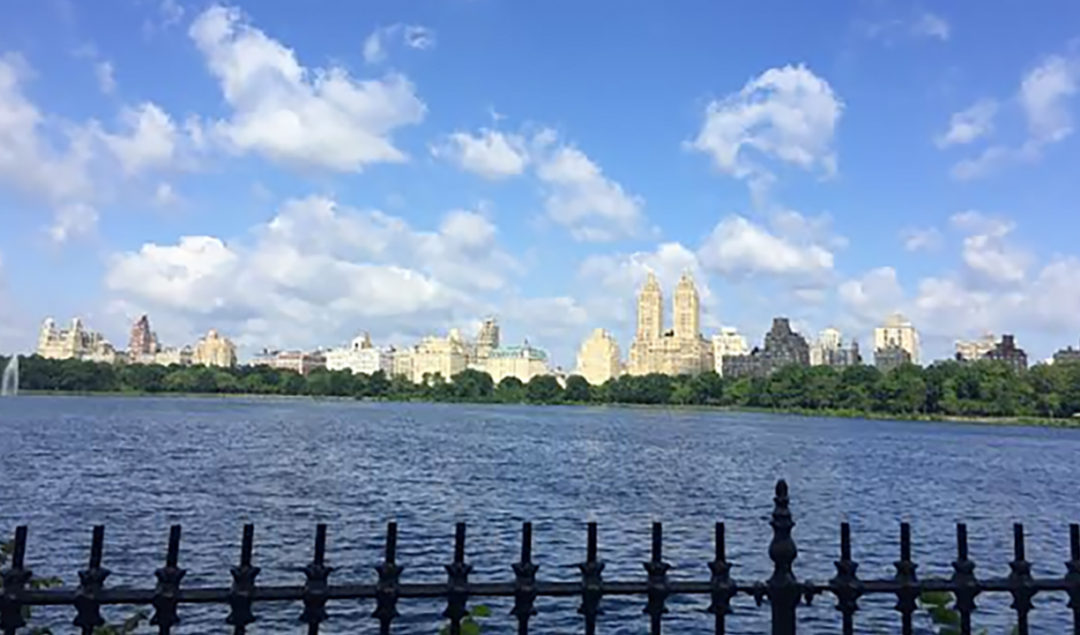 Last weekend I got the privilege to go to New York City for a few days to shop, eat, and visit some friends. What an incredible weekend we had. I lived in NYC back in 2013 when I went to culinary school so I always love going back to my old favorite spots and to try all the new trendy places. New York is such an amazing city with so much to do/see/eat… really I could never be bored there. The beginning of summer- May/June is one of the best times to go, not only because of the weather, but the SALES! Everything is on sale this time of year and there are such great deals! (If you don't know me, I am addicted to shopping and LOVE  a good sale.) Anyways, for 4 straight days we ate, drank, and shopped 'til we dropped. Next time you are heading to NYC I highly recommend trying of a few of the below places. Enjoy!
Buvette– This is one of my favorite places to go in New York. It is a pint-sized French bistro tucked away in the heart of West Village. Everything about this place is so charming; it really transports you to a local Parisian cafe. Beware, the plates are small but they are filling. I usually go for breakfast and get the Prosciutto and Eggs or I sit on the patio for happy hour to have Rose and the trio of cheeses. There is something about this cheese plate that is so much better than any other. For the trio, I usually order the whipped Roquefort- a pungent blue, the Noble Road- a briny & soft cow's milk, and the Kunik- a goat's milk with cow Cream. The whole menu has a variety of delicious options, you really can't go wrong.
Trio of Cheeses
Prosciutto and Eggs
The Polo Bar– Ralph Lauren's American style restaurant in the Upper East Side is definitely a spot to see and be seen. I love coming to this spot not only for the food, but because of the atmosphere. When you walk in, you feel like you are walking into Ralph's private home. The decor is incredible and so cozy, from the leather booths to the gold lamps on each table, he really makes you feel like you are eating in his own dining room. To start off, servers bring each person a steaming hot Gruyere and Caramelized Onion Popover, straight out of the oven. Smear this soft pastry in butter and I am already in heaven. Their cocktails are amazing as well- I was very impressed with my skinny margarita, especially being from Texas. A few of my favorite menu items are the The Polo Bar Burger, the Ranch House Chili, and you can't leave without having one bite of the Polo Bar Brownie.
Me devouring the brownie
Brownie Sundae
The Polo Bar Burger
Gruyere and Onion Popover
Polo Bar Bathroom
Sadelles– Located in SoHo, this Jewish upscale eatery is a must while in NYC. From fresh made bagels to house cured salmon, everything on this menu is delectable. As a first- timer at Sadelles, I had to order the Sadelles Tower. This is a 3-tiered tower filled with smoked salmon, white fish salad, salmon salad surrounded by tomatoes, capers, onions, cream cheese, and of course a tall stack of bagels. Come hungry when you order this because it is HUGE. I had to stop myself after eating 2 fully loaded bagels but I could have kept going if my stomach would have allowed. Some other favorites on the menu- the pigs in a blanket and tuna melt. I will definitely be going back!


Barbuto– Jonathan Waxman's Italian eatery in the West Village is a favorite of the locals. I have been coming here ever since I lived in New York and still love it just as much every time I visit. The kitchen is open allowing for all the customers to be apart of the magic. I love watching the chefs hand make the pasta and the cooks fry their "famous" crispy potatoes. Every once in awhile you will get a real treat seeing Jonathan make your meal. My top picks on the menu- the insalata di cavolo, patates, and bucatini alla cacio e pepe.
Until next time New York!
xo, Rachel