Toddler Snacks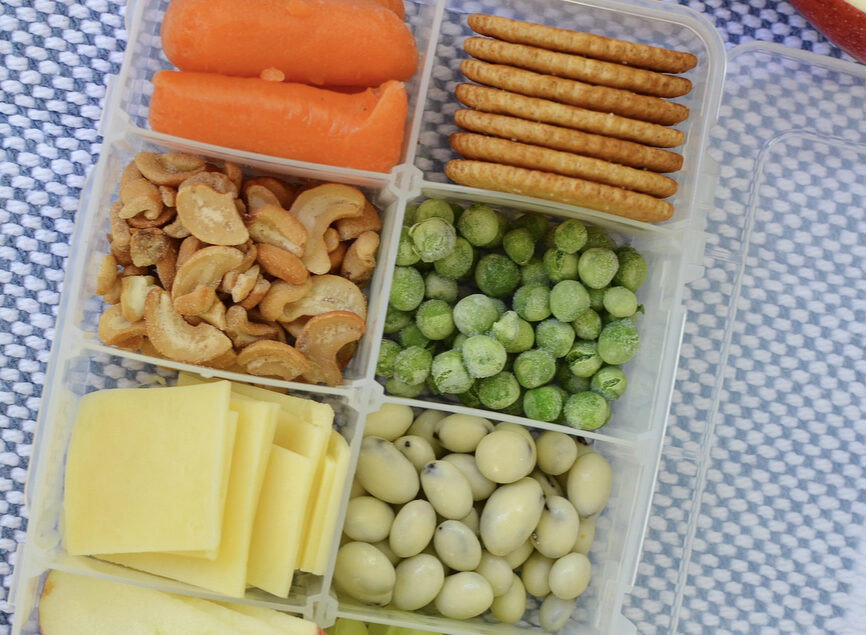 Snack time is currently the favorite time of day in our house. We love to cut up veggies, make muffins or blend up smoothies for a nutritious post-nap treat. I will grab a bag of chips from the pantry every once and a while, but usually I like to spend this time to have fun in the kitchen with my daughter. Recently, her favorite thing to make is snack trays. We put all kinds of things on there and I love for Sicily to help pick them out. These trays include everything from cucumbers and ranch, to pretzel sticks and peanut butter. I love to have something sweet, salty, crunchy and nutty all on the tray.
Mom life has been super hectic lately with school, ballet, chores and a new baby. We are starting to get in the groove of things, and I am so thankful to Walmart for their online grocery delivery service. You can do same-day delivery or pickup groceries locally. It is one box checked off my list so that I am able to spend that quality time at home with my kids. I have been buying their organic private brands and the quality is so good. It is amazing to me how much I am able to save each week by switching and I can't tell the difference between them and high-end food brands! Their organic honey crisp apples are so sweet that we went through a full bag in 3 days. I could not believe it!
On today's snack tray Sicily wanted apples, frozen peas (yes, you heard that correctly) cheese, crackers, grapes, cashews, yogurt dipped raisins and baby carrots. The tray is full of healthy snacks that she and I both love. These little trays are great for road trips, travel and even dates to the park!
Placing an order at Walmart makes these snack trays super convenient and easy to put together. Order your groceries online and within 2- 24 hours they arrive at your door and you have healthy, delicious produce for a fraction of the price. It is as easy as that!
xx, Rachel
This post is sponsored by Walmart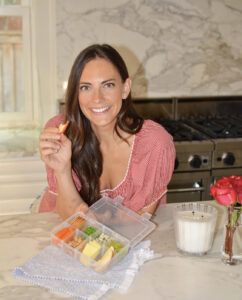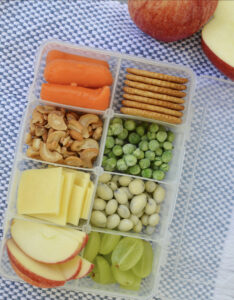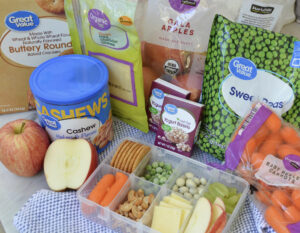 Shop the post: