Mamma Agata's Bolognese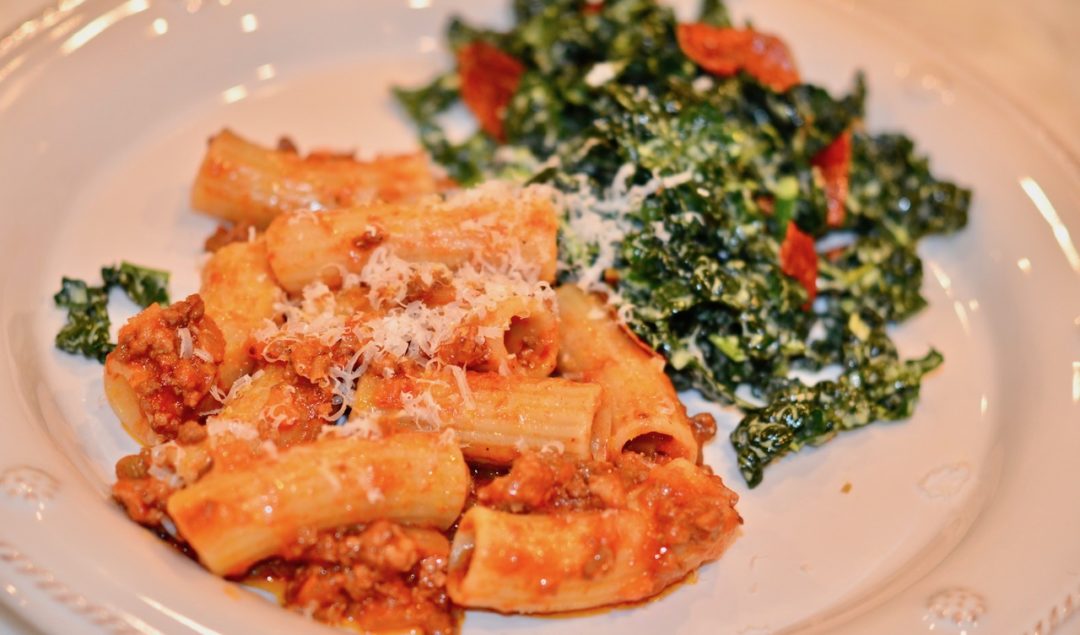 Prep Time: 10m
Cook Time: 2h 15m
Total Time: 2h 25m
Serves:

4 people

Yield:

3 cups bolognese
Ingredients
1/2

lb

ground pork

1/2

lb

ground beef

4

tbsp.

butter

4

tbsp.

olive oil

1

large stalk celery, minced

1

large carrot, minced

1/2

onion, minced

125

mL

red wine

1

L

tomato puree, preferably Mama Agatas

Salt and pepper
Instructions
In a large dutch oven, add the olive oil and butter and turn heat on to medium. When the butter is melted you can go ahead and add in the onions, carrots and celery. The vegetables should all be roughly the same size so they have the same cook time. Season the vegetables with salt and pepper and sauté for 5-8 minutes, until almost tender.
When the vegetables are done, add in the ground meat, breaking it up as you add it to the pan. Cook the meat until it is no longer pink. When the meat ready you can add in the wine. Bring the wine to a boil and let it cook for about 5 minutes, until the alcohol flavor has evaporated.
Lower the heat and add the tomato puree. Season the sauce with salt and pepper.
Simmer the sauce for 2 hours. You do not want the sauce to be boiling, just to be at a gentle simmer.
After 2 hours, taste the sauce to adjust any necessary seasonings. Toss with pasta or whatever you would like and enjoy!