Corn, Peach and Tomato Salad with Fresh Basil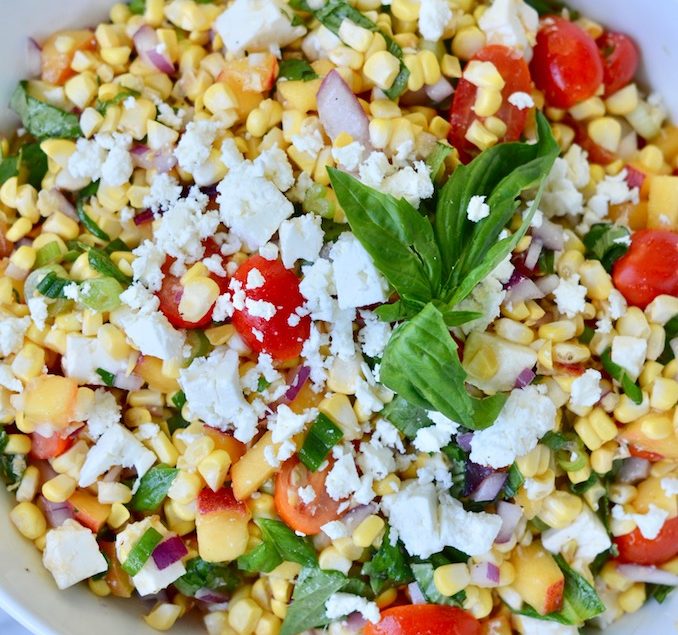 Prep Time: 15m
Total Time: 15m
Ingredients
5

ears of Corn, kernels removed

1

pt

cherry tomatoes, halved

2

peaches, finely diced

1

c

feta, crumbled

¼ cup red onion, finely diced

3

scallions, finely sliced

1

c

fresh basil, chopped

¼ cup lime juice

1/3

c

olive oil

Salt and pepper
Instructions
In a large bowl combine the corn, tomatoes, peaches, red onion, scallions, feta and basil. Toss everything together.
Make the vinaigrette. Combine the lime juice, olive oil, salt and pepper in a bowl and whisk everything together.
Toss the vinaigrette with corn salad and serve chilled or at room temperature.
Optional: Garnish with fresh basil leaves and extra crumbled feta.
Enjoy!