Charlie Bird Farro and Arugula Salad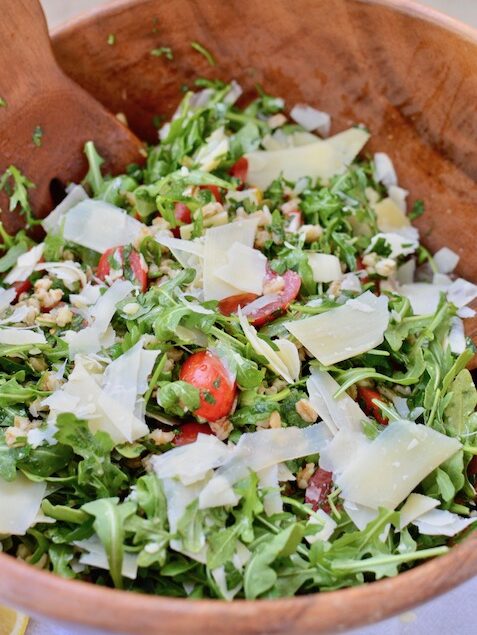 Prep Time: 20m
Cook Time: 10m
Total Time: 30m
Ingredients
1 1/2

c

cooked farro (cooked according to package instructions)

2

c

arugula

1

c

mint, finely chopped

1

c

parsley, finely chopped

½ cup shaved parmesan

1

c

cherry tomatoes, halved

¼ lemon juice (about 2-3 lemons)

½ Colavita Extra Virgin Olive Oil

Salt and pepper
Instructions
Cook the farro according to package instructions.
Combine the olive oil and lemon juice in a jar and add a big pinch of salt and pepper. Whisk the dressing to emulsify everything.
Place the chopped mint, parsley and arugula in a bowl. Add the chopped tomatoes and warm cooked farro. Drizzle the dressing on top and gently toss everything together. Shave parmesan on top and toss again. Before serving, add extra shaved parmesan.
Taste the salad to adjust any necessary seasonings.
Serve at room temperature and enjoy!