Brie and Peach Crostinis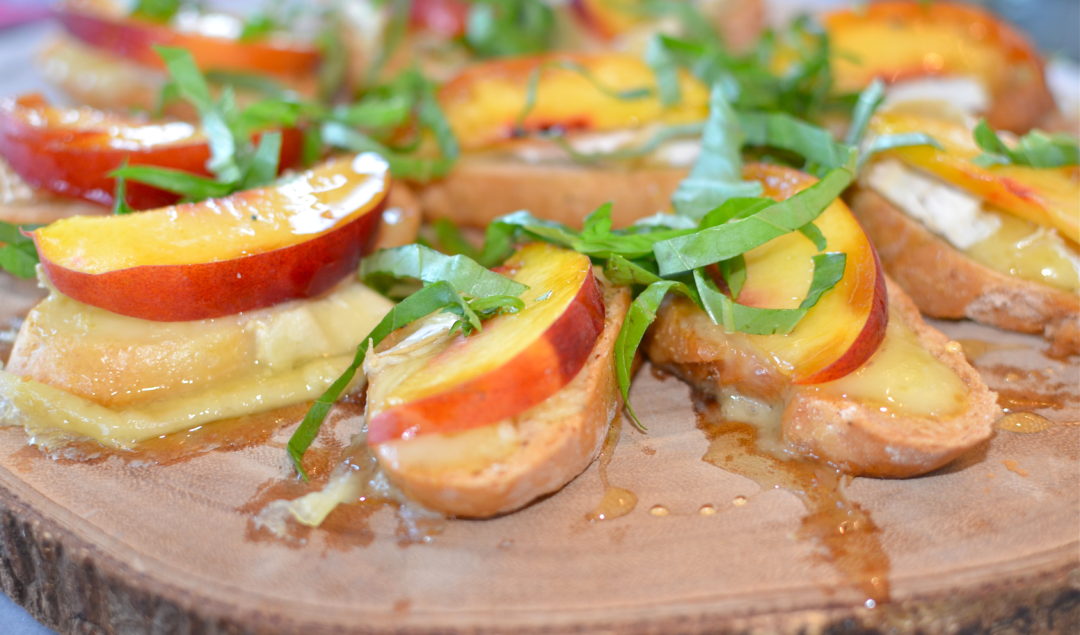 Prep Time: 5m
Cook Time: 12m
Total Time: 17m
Ingredients
1

baguette, cut into 1/4 inch slices

2

peaches, cut into wedges

6

oz

brie cheese, cut into 2-3 inch slices

3

tbsp.

honey

1/2

c

basil, chopped
Instructions
Preheat the oven to 400 degrees.
Lay the sliced baguette pieces on a baking sheet. Drizzle them with EVOO and sprinkle with salt and pepper. Bake for 8-12 minutes, or until golden brown on the edges.
When the baguette slices are almost golden, take them out of the oven and place a slice of brie on each piece of bread. Put the crostinis bake in the oven and bake until the cheese is melted.
Let the crostinis cool slightly.
Top the crostinis with a slice peach.
Drizzle the crostinis with honey and garish with the fresh basil. Enjoy!