Thai Turkey Lettuce Wraps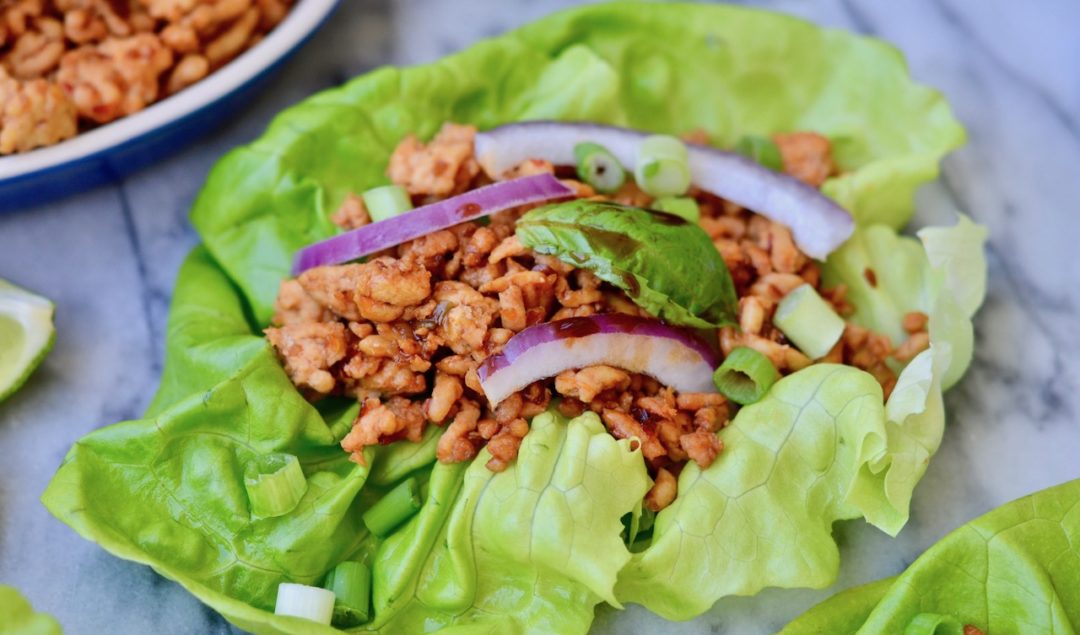 Prep Time: 5m
Cook Time: 15m
Total Time: 20m
Ingredients
1

lb

lean ground turkey

3

-4 garlic cloves, minced (depending on how large they are)

4

scallions, chopped

3

tbsp.

soy sauce

2

tbsp.

Sambal (fresh chili paste), if you don't like spice only use 1

1

tbsp.

honey

1

head Bibb lettuce, torn into lettuce "cups"
Toppings (optional)
Mint leaves, Basil leaves, red onion slices, lime wedges
Instructions
In a large skillet over medium heat brown the ground turkey in 1 tablespoon of avocado oil. You want to cook the turkey until it is no longer pink, about 5-7 minutes.
When the turkey is fully cooked, add in the garlic and scallions. Let the vegetables cook for 2-3 minutes until tender and fragrant.
Deglaze the pan with the soy sauce then add in the chili paste and honey. Lower the heat to a simmer and let everything cook together so the flavors can marry for about 5 minutes.
Taste the turkey mixture to make sure it is seasoned correctly.
To serve: place 3-4 tablespoons of the turkey mixture in each Bibb lettuce cup. Top with some fresh herbs, sliced onion and a squeeze of lime. Enjoy!