Parmesan Crusted Baked Mashed Potatoes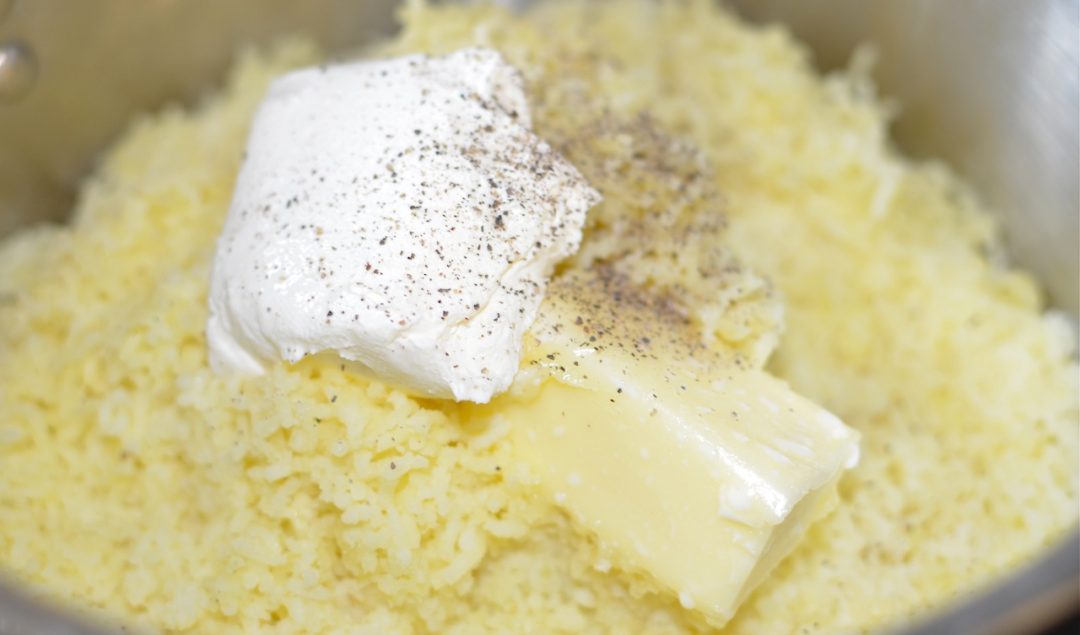 Prep Time: 10m
Cook Time: 50m
Total Time: 1h
Ingredients
4

lb

yukon gold potatoes

2

garlic cloves, peeled

4

oz

cream cheese

2 1/4

c

whole milk

6

tbsp.

butter

1/4

c

sour cream

salt and pepper

1/2

c

parmesan cheese
Instructions
Preheat the oven to 375 degrees.
Peel the potatoes. Cut them in 1 inch chunks and place in a large pot. Cover the potatoes with water. Add in the 2 peeled garlic cloves and bring the pot to a boil over high heat.
Boil the potatoes until they are fork tender- you will know they are ready when you poke them with a fork and they break apart.
Drain the potatoes and garlic. Put the potatoes and garlic through a ricer or food mill and back in the pot. If you don't have either of these tools you can just mash the potatoes with a fork.
Back in the pot, add in the sour cream, cream cheese, milk and 4 tablespoons of butter. Stir the potatoes over low heat until combined. Season the potatoes with salt and pepper. Taste the mashed potatoes and adjust any necessary seasonings.
Pour the mashed potatoes in a baking dish and top with the parmesan.
Cut the remaining 2 tablespoons of butter into small cubes and top all over the parmesan.
Bake the potatoes for 30 to 40 minutes, or until the top is golden brown and bubbly. Enjoy!