Meaty Tomato Sauce with Zoodles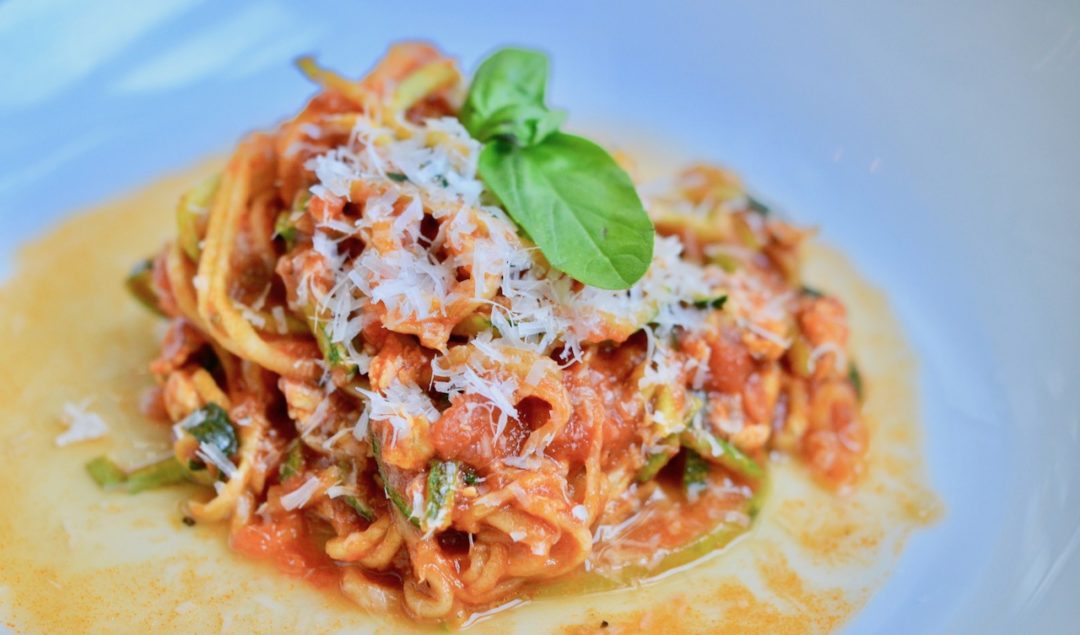 Cook Time: 30m
Total Time: 30m
Ingredients
3

sausage links, I use chicken but you can use whichever type of protein you prefer

1

jar tomato sauce, I use Raos Tomato Basil Sauce

6

c

of zoodles, I buy store bought but you can make your own

1/4

tsp.

red pepper flakes

1/4

c

water

Salt and pepper

1/4

c

basil, chopped, plus more for garnish

3

tbsp.

parmesan, grated
Instructions
Heat a 1 tablespoon oil in a large skillet over medium/high heat. When the oil is hot, remove the sausage meat from the casings and add the meat to the pan. Cook the meat while crumbling into small pieces until fully cooked through.
When the sausage is cooked, add in the tomato sauce, water and red pepper flakes. Cook the sauce with the sausage on a gentle simmer for 20/30 minutes until the liquid has mostly evaporated from the sauce. The sauce should be pretty thick at this point.
Add the zoodles to the sauce and incorporate everything together. Stir in the chopped basil and season with salt and pepper. Cook the raw zoodles with the sauce for about 5 minutes or until they are tender. The zucchini cooks pretty quickly and gets mushy fast so you do not want to overcook it. Taste the dish to make sure all seasonings are correct.
To serve: place the zoodles with meat sauce in a bowl then top with parmesan and extra basil. Serve immediately. Enjoy!